Our Story
At Hughes Publishing, LLC our diversified array of products deliver advertising, marketing, direct mail and delivery services simply not found at any other marketing and publishing company in the Triangle and Charlotte regions of North Carolina. Feel free to look around our website for more information about our advertising products: We provide easy to find businesses when you're looking to shop, dine out or want to have fun with the many attractions The Triangle region has to offer. Check out the Dining-Shopping-Attractions Map Guide and our annual tourism product for the Charlotte region, the Go Explore Charlotte Attractions Map Guide.  We also print two annual parenting resource magazines for Triangle area parents: The Triangle Family Fun Planner & our annual Triangle Education Guide. We also offer ancillary services for small businesses such as marketing representation, research and full ad agency options. Owner David Hughes has been in the publishing industry for over 30 years, serving in such roles as Publisher, Circulation Director, Regional Director of Sales and for the past 18 years, business owner of numerous magazines, direct mail companies, tourism guides and product distribution at the RDU Int'l Airport. Read on to find out more about our products and services and how our company can assist you in growing yours! 
The Triangle Parent Media Group is a division of Hughes Publishing that produces two specialized parenting resource magazines: The Triangle Family Fun Planner arriving in mid-May of each year showing parents where to go, what to do and great family oriented attractions during the summer season. We also publish the Triangle Education Guide arriving in mid-October of each year promoting all private and public/magnet schools in the area to assist Triangle area parents in choosing the absolute best education opportunities for their children. 
Go Explore Charlotte  is a full color, glossy annual map guide showcasing the finest dining, shopping and attractions in Charlotte. Arriving in Spring of each year, Go Explore Charlotte is delivered to over 140 Queen City area hotels, welcome centers and the Douglas Int'l Airport, Go Explore Charlotte is the go to resource for visitors and travelers while visiting the greater Charlotte area. One side of our map is dedicated to the Uptown area of Charlotte while the other side showcases the metro area. Our fun and easy to read map guide shows the locations of each business so visitors can easily identify the locations and distance from their hotels. 
Do you have a magazine or brochure you would like to display to a mass and affluent audience? As sole owners of the Airport Distribution Network, we'll display your magazine, guest guide, brochure or rack cards throughout the baggage claim areas of both concourse 1 & 2 at the RDU Int'l Airport. Please click on Airport Distribution Network for more information on our display program.
Are you a business owner with little to no time to devote to your marketing and advertising? Or you find the task simply to time consuming? At Hughes Publishing, we offer full advertising agency services from placing print, radio/tv and online campaigns to full market research and negotiating on your behalf to help you achieve the lowest advertising campaigns to maximize your ROI and stretch your advertising dollars further.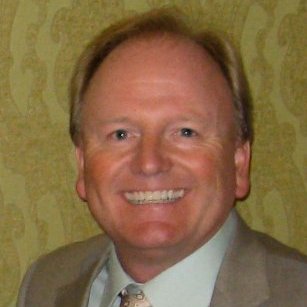 David Hughes
Owner/Publisher
Precision Door Service has been working with David Hughes since 2012. I have always found David to be extremely helpful as a marketing and advertising expert. He's worked hard to understand my business so he can better help me reach our goals and objectives. I've consulted with David on many marketing ideas, and he's always given me solid advice…he is a consummate marketing professional!
Are you ready to take your business to the next level?
At Hughes Publishing, we have the knowledge and capability to help you do just that.
Contact us now and lets get started! 
© 2015-2020, Hughes Publishing LLC. All rights reserved.